NAIROBI, 9th March 2018: The Permanent Representative of Botswana to the United Nations Environment Programme (UNEP) H.E John Moreti and the Executive Director of UNEP Mr. Erik Solheim, signed a Memorandum of Understanding (MoU) between the Government of the Republic of Botswana and the United Nations Environment Programe (UNEP) on Cooperation in the Field of Sustainable Development and Poverty Eradication within the context of implementing the Gaborone Declaration for Sustainability in Africa (GDSA).
The MoU, among others, provides a framework to facilitate collaboration between UN Environment and the GDSA signatory countries in pursuit of sustainable management of natural capital for sustainable development and poverty eradication.
"The MoU between the Government of Botswana and UN Environment offers the best opportunity to map out concrete collaboration," said H.E. John Moreti following the signing. "This will help actualize the vision of our leaders, who recognize the clear linkage between the natural resources of our continent and sustainable development planning."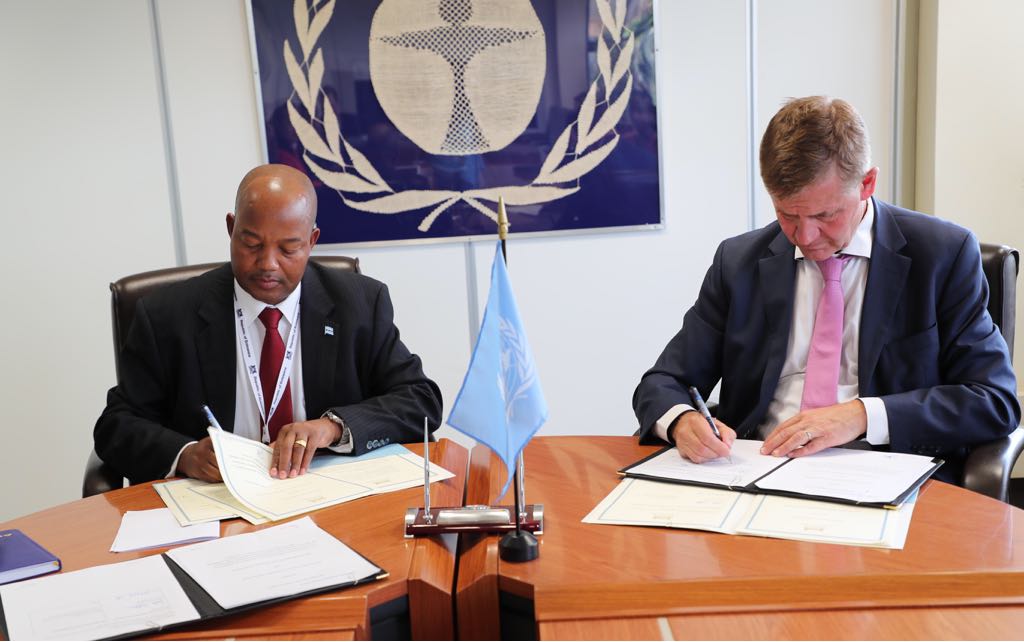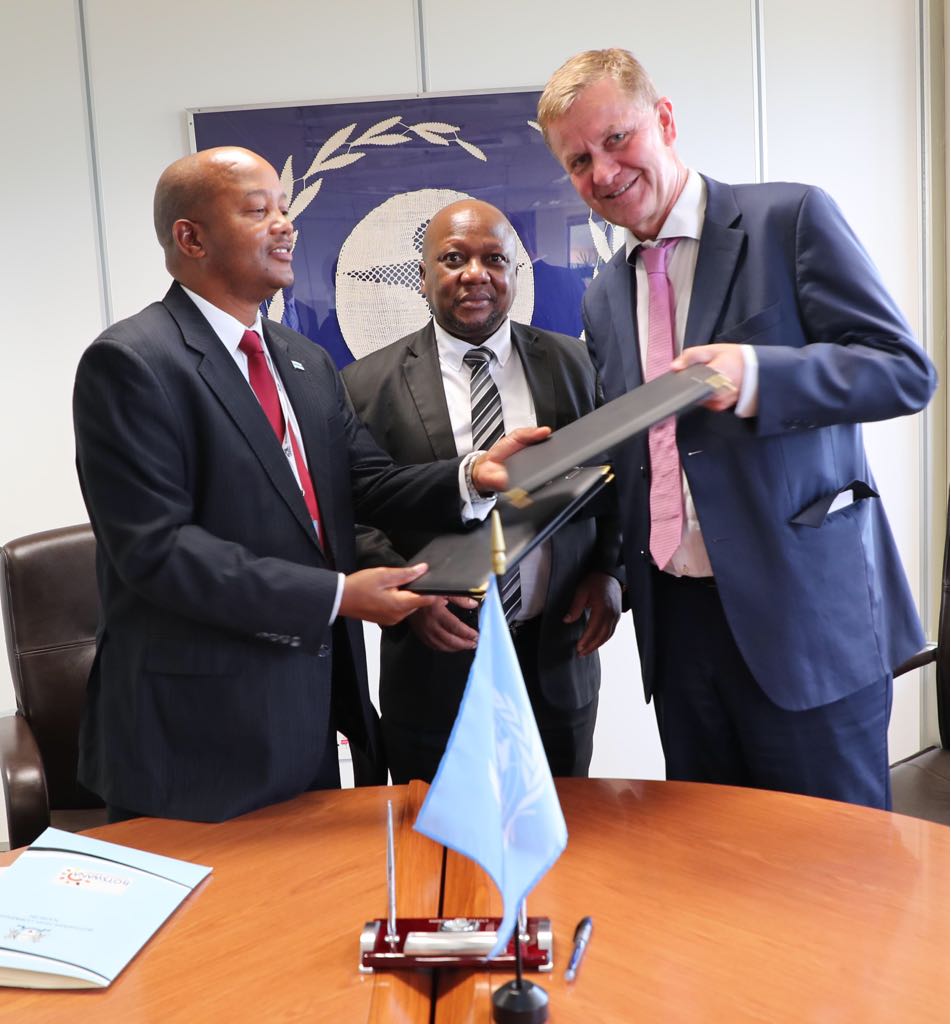 The signing ceremony, which took place in Nairobi at the UN Environment headquarters, was witnessed by the GDSA Deputy Executive Secretary Mr. Disikalala Gaseitsiwe of the Government of Botswana. "This signing ceremony has taken place during a time in which there is growing interest and momentum in the GDSA. We welcome this new commitment for progress under the GDSA and look forward to working closely with UN Environment," he said.
During the signing ceremony, the two signatories noted the progress made by the GDSA in supporting sustainable development programs in member countries and expressed the hope that the momentum so far generated could be maintained.
"Being an original signatory of the 2012 Gaborone Declaration, UN Environment has been on a journey with the GDSA countries since the very beginning. It is wonderful to see this genuine commitment by UN Environment to continue working with us moving forward, especially following their presence at last year's GDSA Forum of Ministers meeting in Botswana," said Mr. Ruud Jansen, Executive Secretary of the GDSA.
The Gaborone Declaration for Sustainability in Africa (GDSA) is an initiative initiated by ten African countries that came together in May 2012 for the Summit on Sustainability in Africa, to discuss the future of Africa in preparation for the Rio+20 UN Conference on Sustainable Development. The summit resulted in the Gaborone Declaration, in which countries committed to the following:
Integrating the value of natural capital into national accounting and corporate planning and reporting processes, policies, and programs;
Building social capital and reducing poverty by transitioning agriculture, extractive industries, fisheries, and other natural capital uses to practices that promote sustainable employment, food security, sustainable energy and the protection of natural capital through protected areas and other mechanisms;
Building knowledge, data capacity and policy networks to promote leadership and new models in the field of sustainable development and to increase momentum for positive change.
Currently, the GDSA has 13 member counties including the Kingdom of Lesotho who recently joined as an associate member.